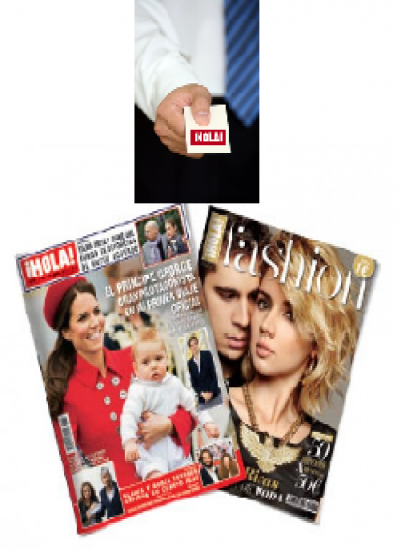 Coupons Redeemable at Retail Locations 1 Year
Number of copies per edition:
Only in Spain
You shall receive a book of Redeemable Coupons for HOLA! and Fashion magazine at retail locations, with a saving of 21 €
How does it work ......?
Once your order is complete, you will be sent home the coupons book in the first days of the week following the date of registration, and you can start using them.