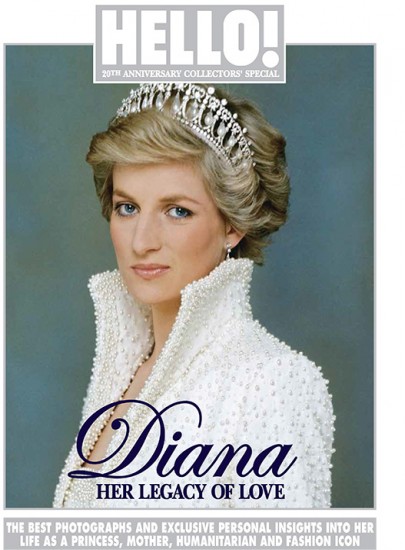 HELLO! - DIANA, HER LEGACY OF LOVE
Number of copies per edition:

Don't miss HELLO!'s ultimate souvenir edition celebrating the Queen of Hearts, on sale now. Look back at her life through 148 pages of beautiful images and revealing interviews with those who knew Diana best. Her fashion, her inspirational charity work and love for the sons who now carry her flame forward — it's all there in this unmissable HELLO! special.